This is where originals meet adventurers. Experience traditional hospitality. Since 1843.
The Pinte
Steeped in tradition, the "Pinte" restaurant has always been a place where regulars have met travelling adventurers, savoured good Swiss cooking and lifted a glass to life. The Hotel Pinte is the oldest hotel in Grindelwald and is part of the Bergwelt Grindelwald, the new Alpine design resort.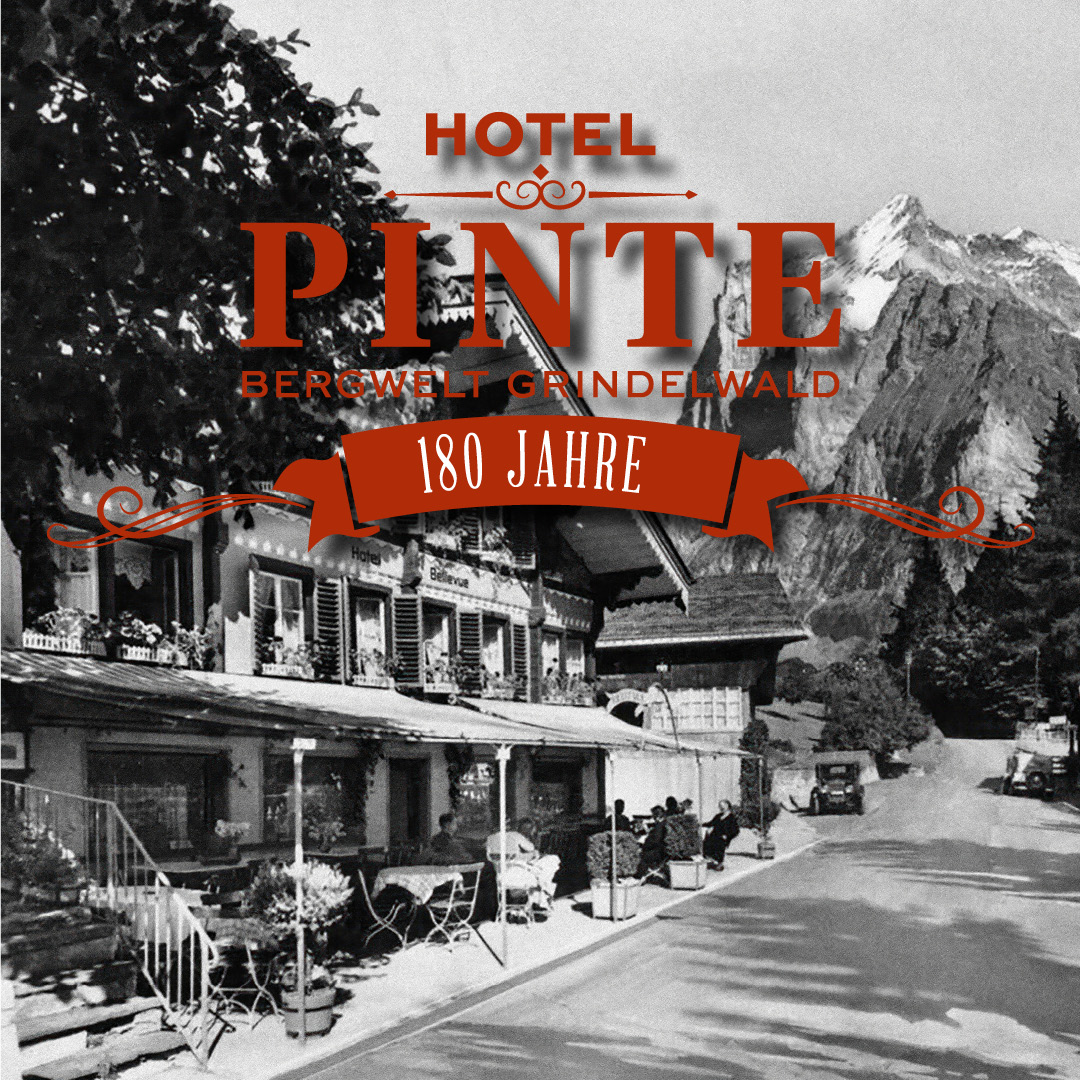 180 YEARS OF ENJOYMENT AND SOCIABILITY
The legendary Pinte, which now has its firm place in the village history of Grindelwald since 1843, celebrated its 180th birthday!
The kick-off took place on Sunday, May 21, 2023. During 180 days we will continue to spoil our guests with exciting events and culinary highlights.
Stay curious and seek the unknown.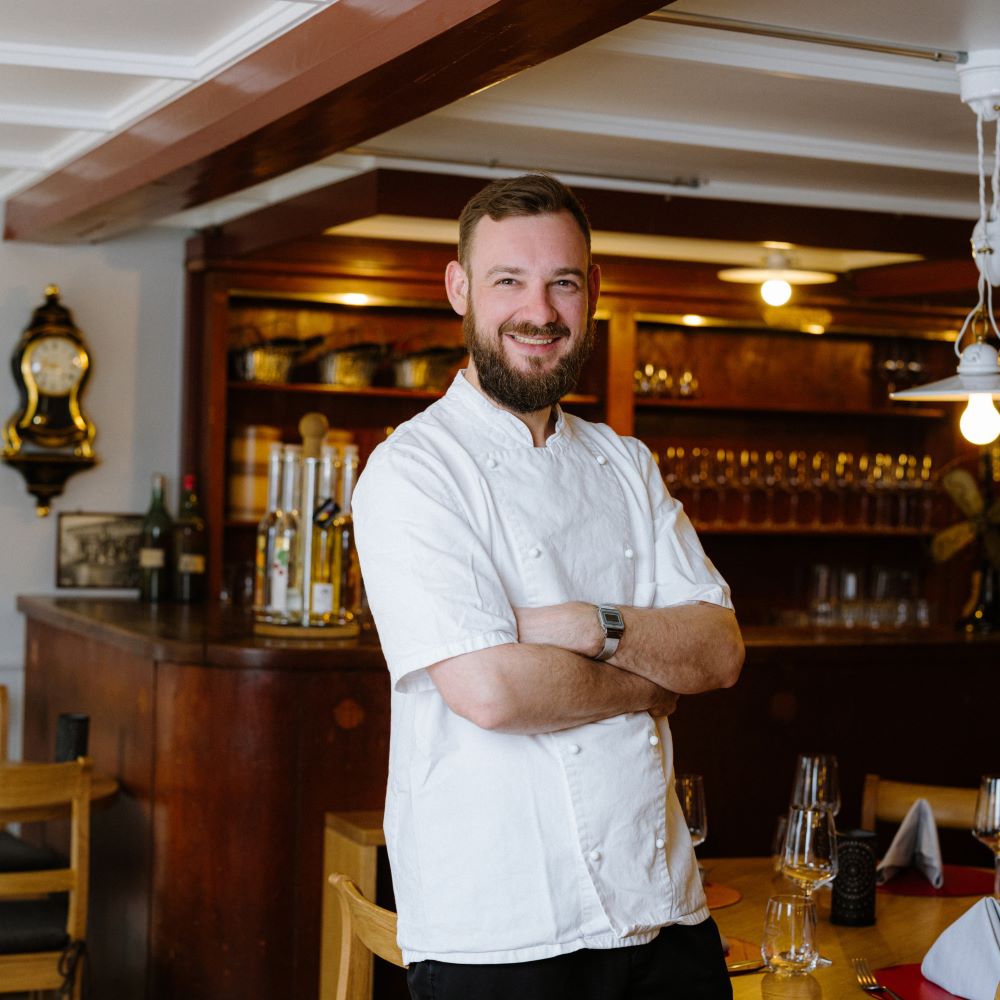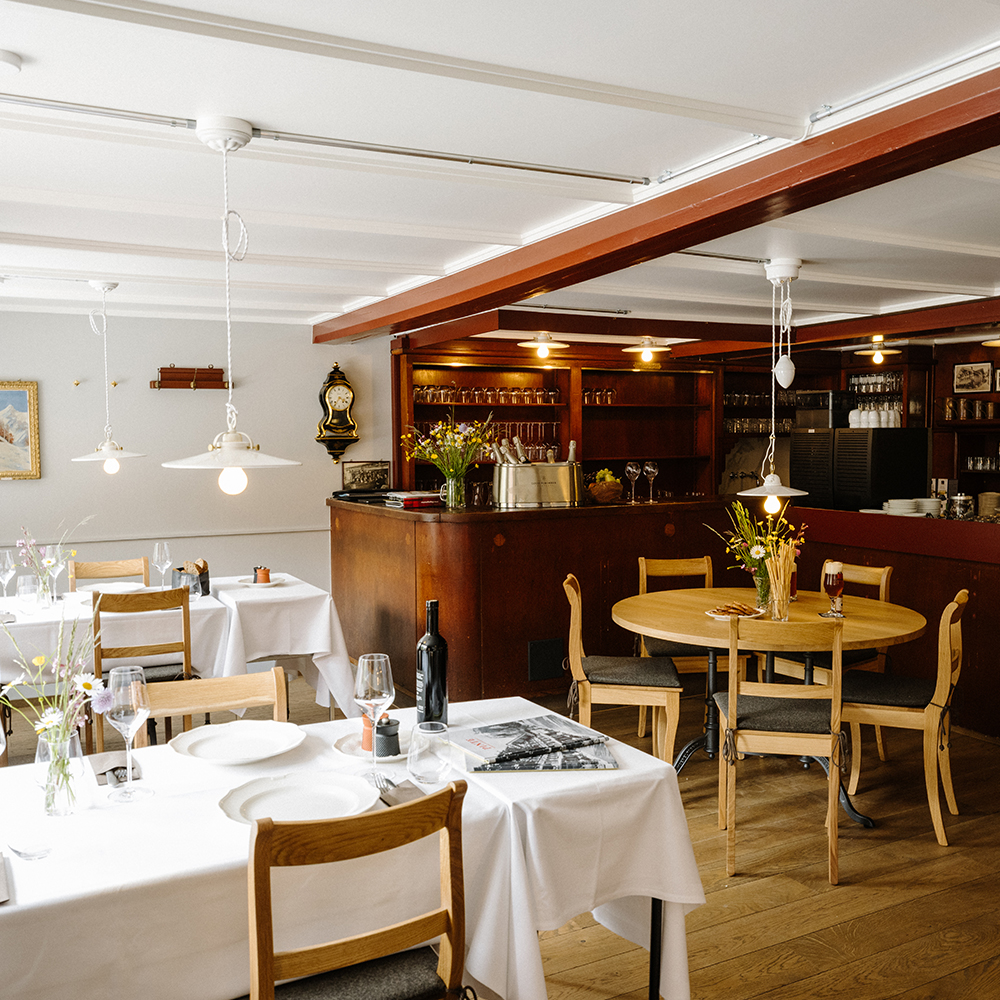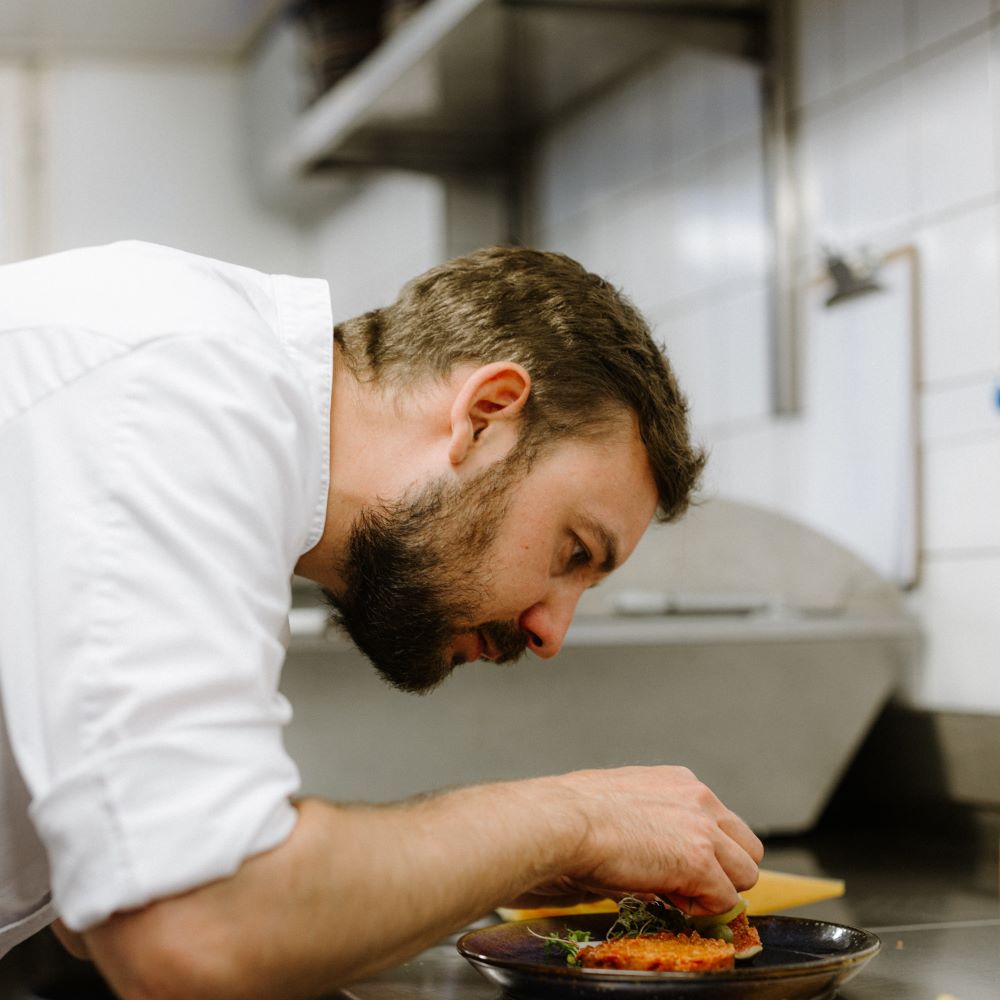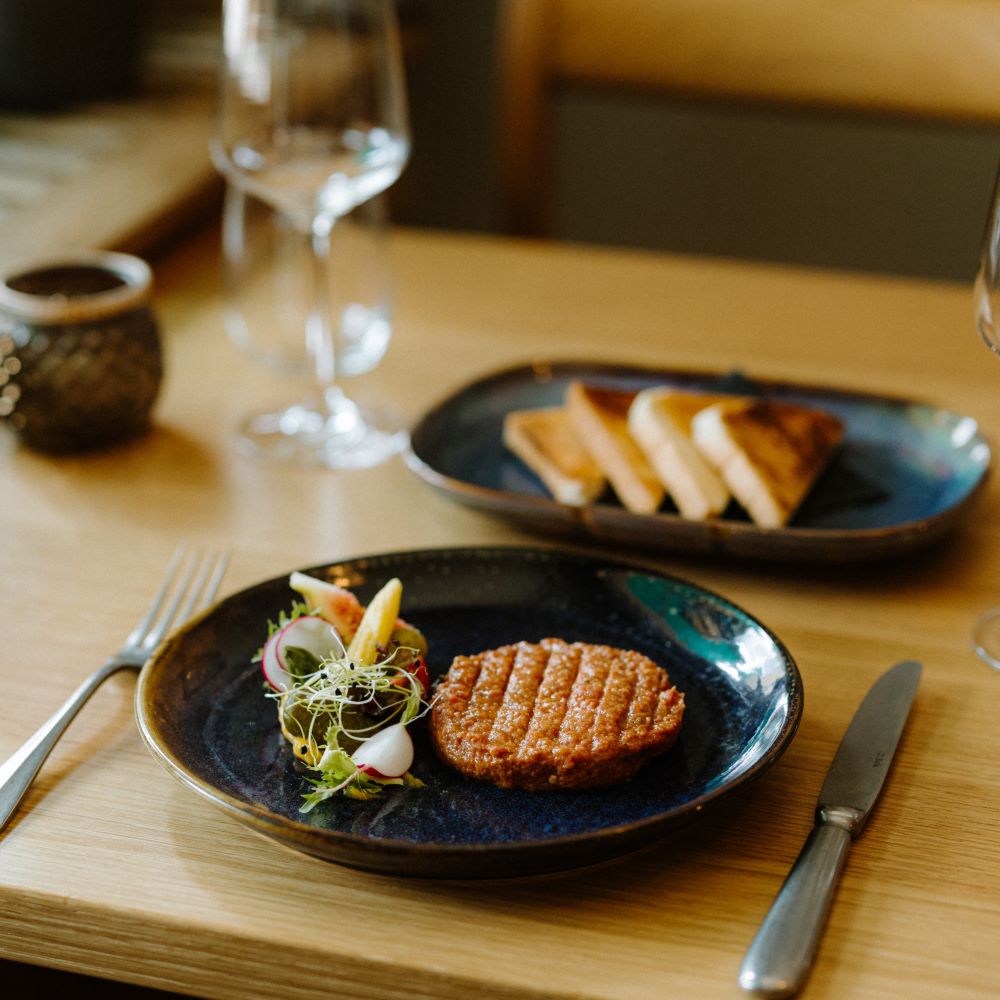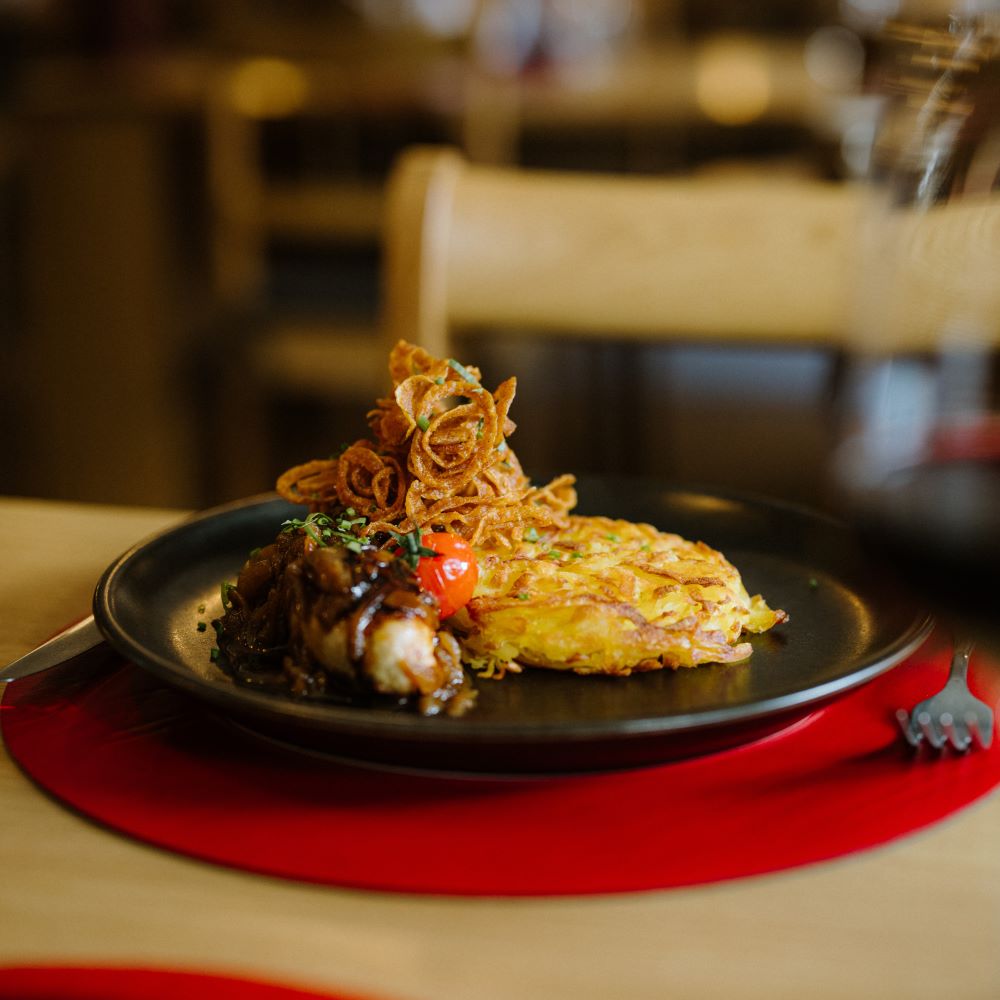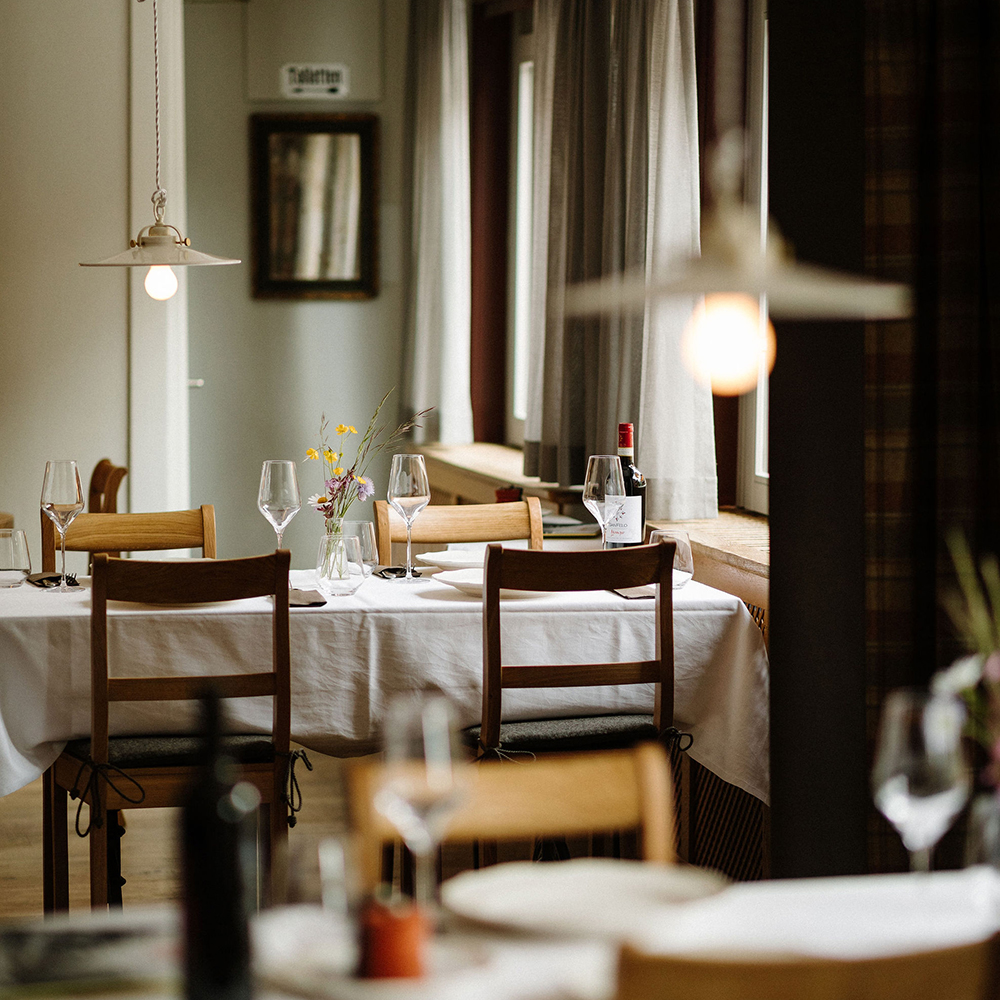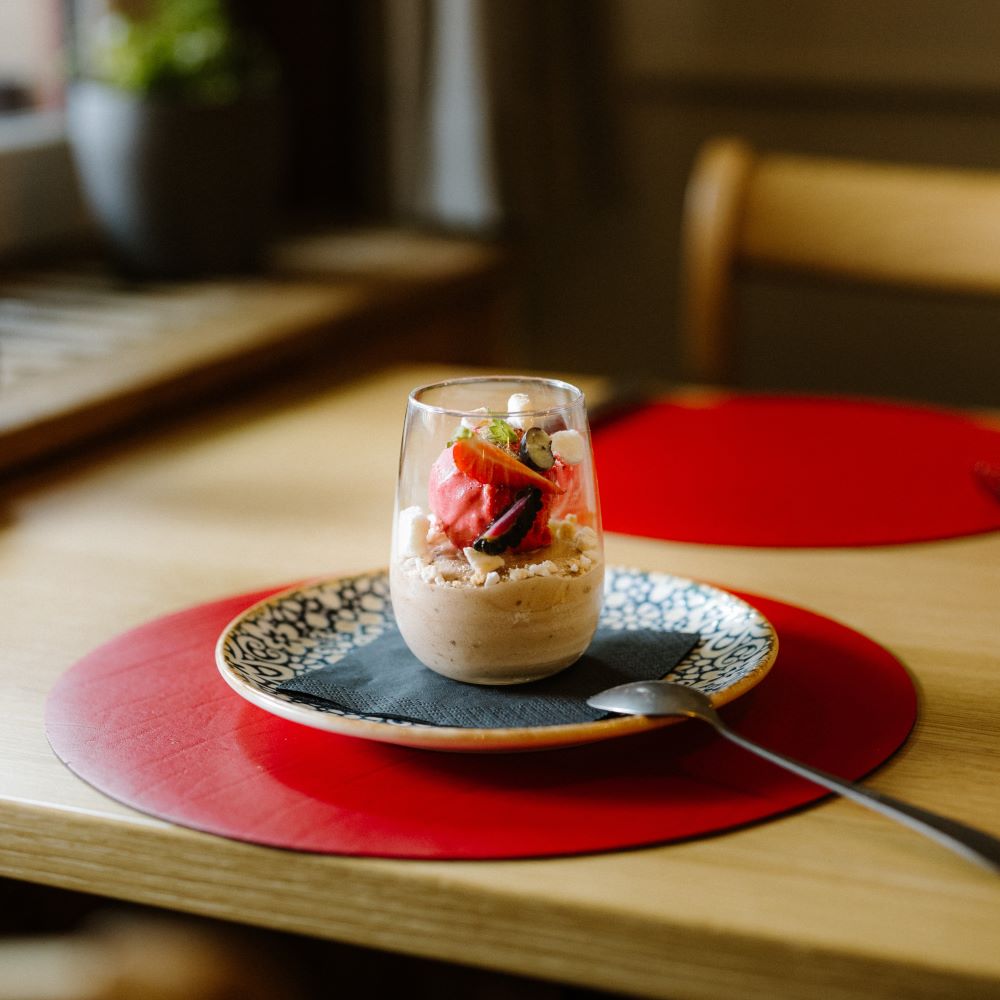 The restaurant –
bound by tradition
The Pinte has served freshly-prepared Swiss fare since 1843. Julius Mühlbach and his team also carry on this tradition. Satisfying menus and refreshing drinks followed by a strong coffee make for a delicious lunch. In the afternoon, guests can watch the village go about its business over a home-made dessert. In the evening, the restaurant – with its pristine white tablecloths – is the scene of many a hearty meal.

Opening hours:
Monday & Tuesday, closed
Wednesday - Saturday from 2 p.m. to 10.30 p.m.
Sunday from 12 a.m. to 9.30 p.m.

Wine Menu

Menu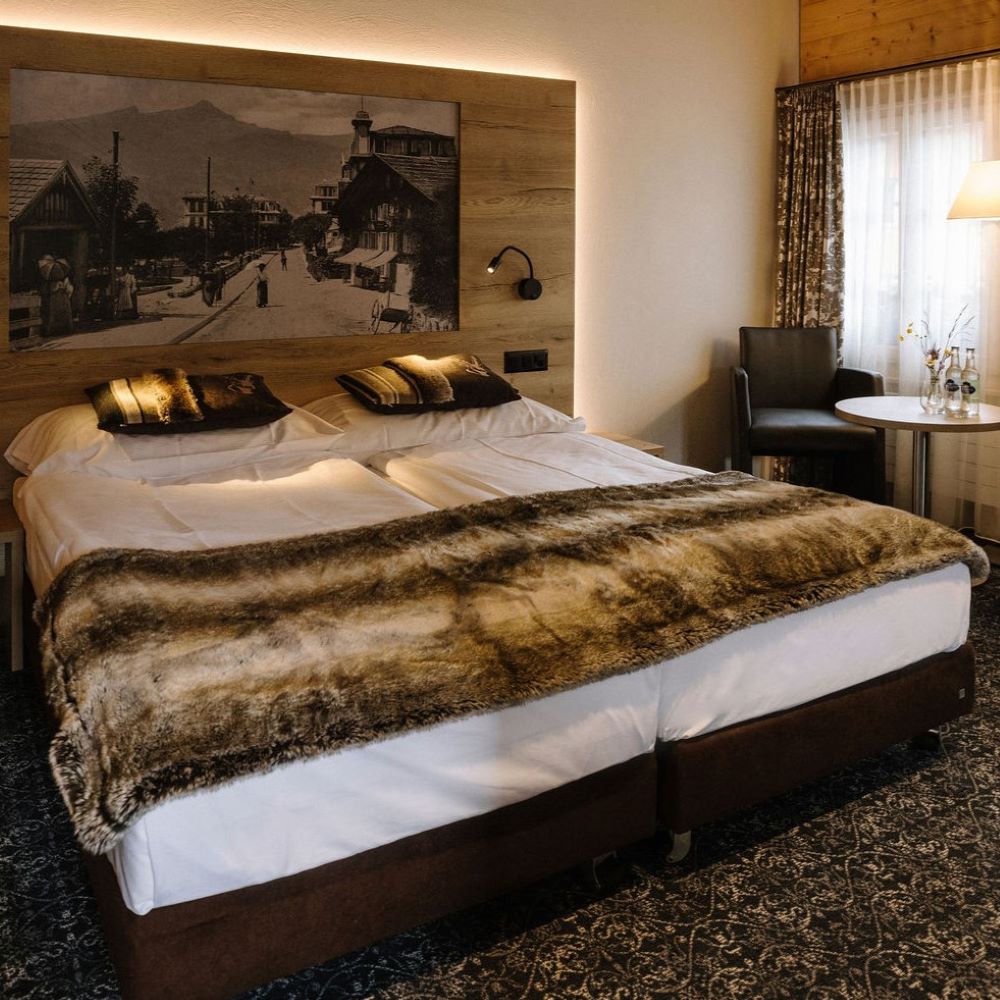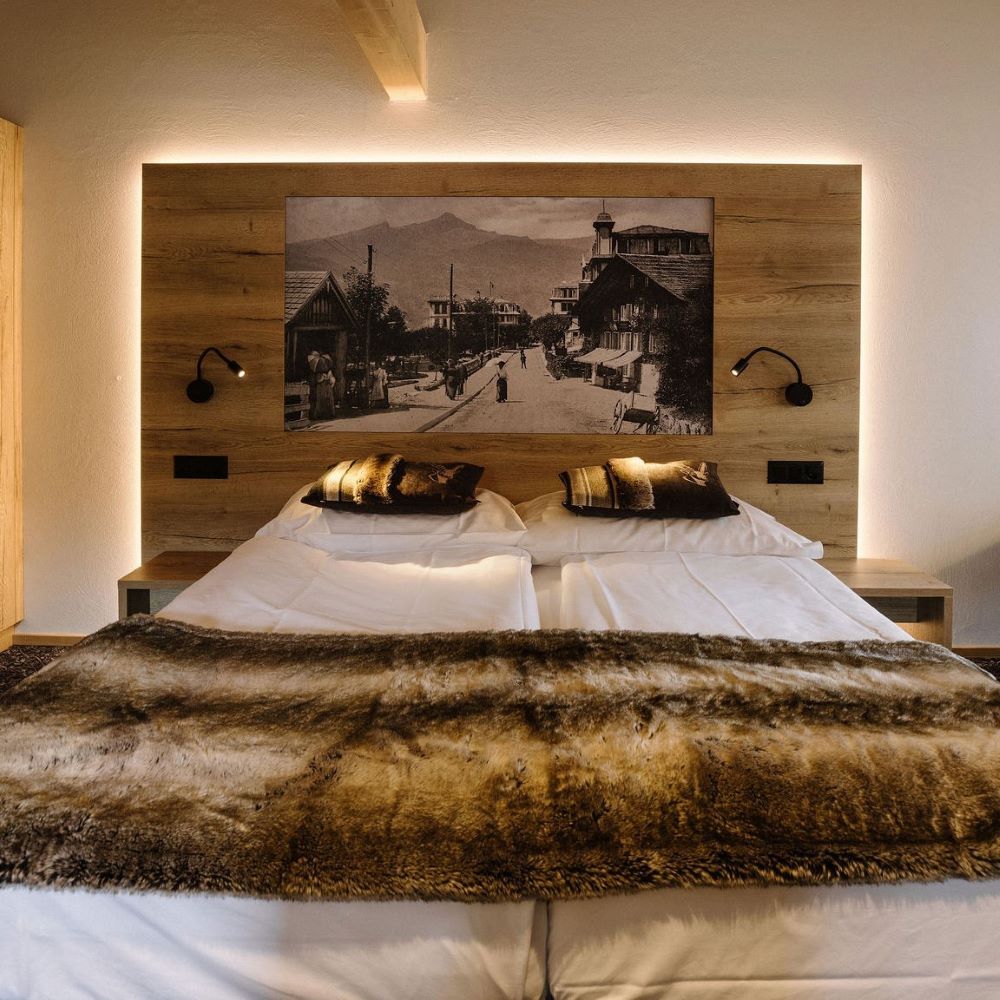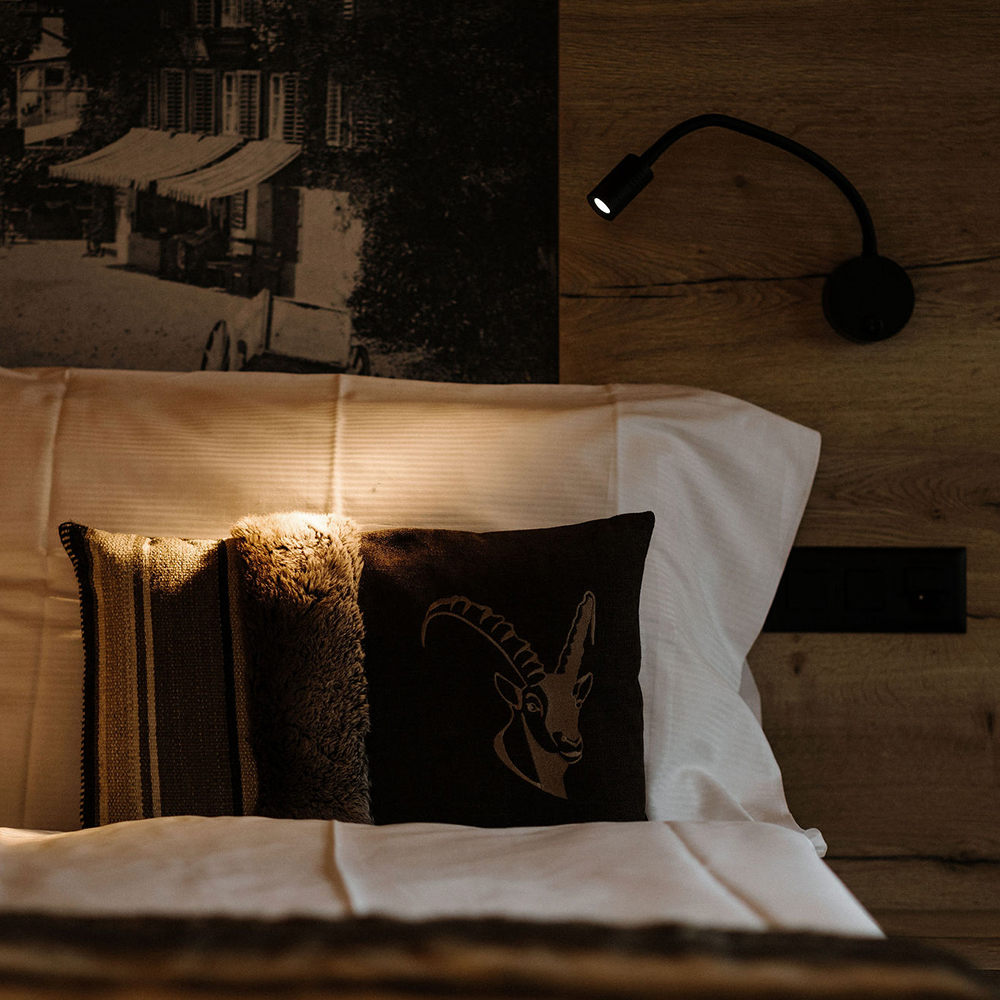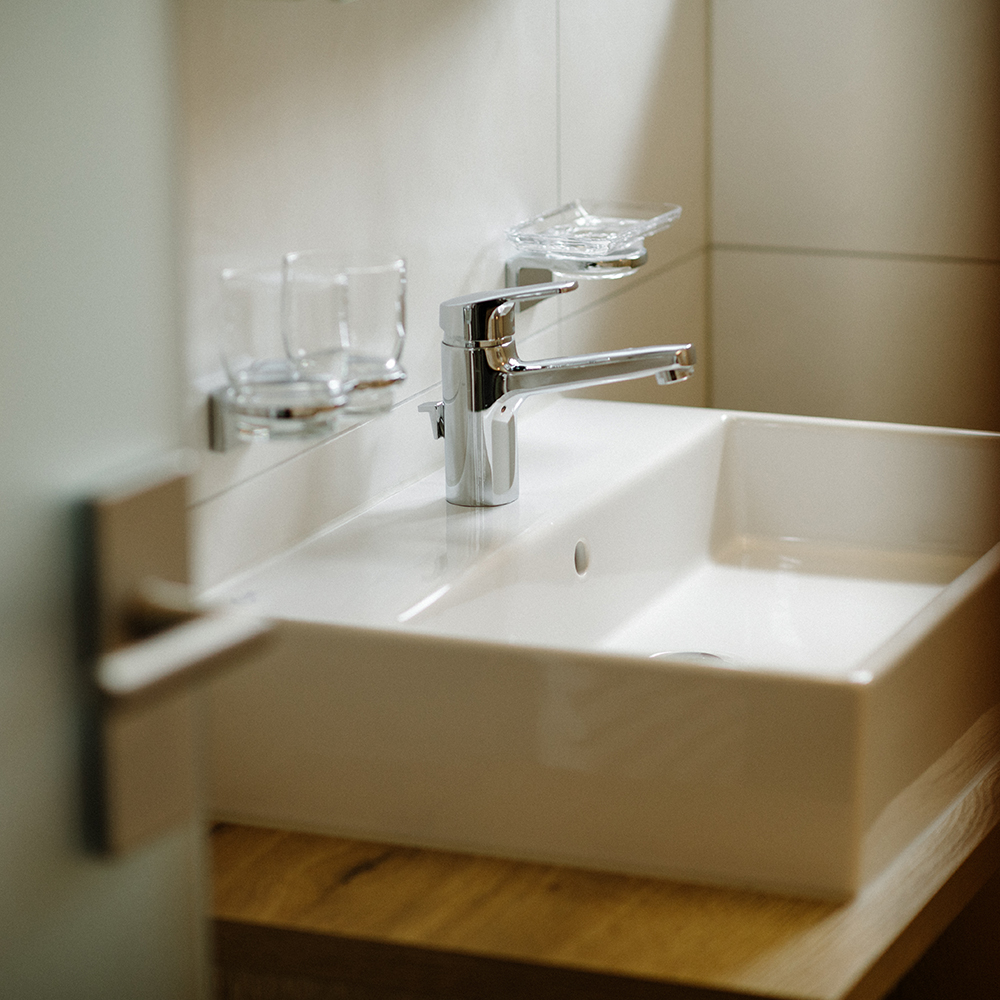 The hotel –
at the heart of Grindelwald
Adventurers and pioneers, explorers and travellers – they have all spent a blissful night here at one time or another. Eight lovingly refurbished boutique double rooms indulge guests with their own bathroom, free Wi-Fi and a rich and varied buffet breakfast in the Bergwelt Grindelwald. Can also be booked with exclusive access to the Fire & Ice SPA.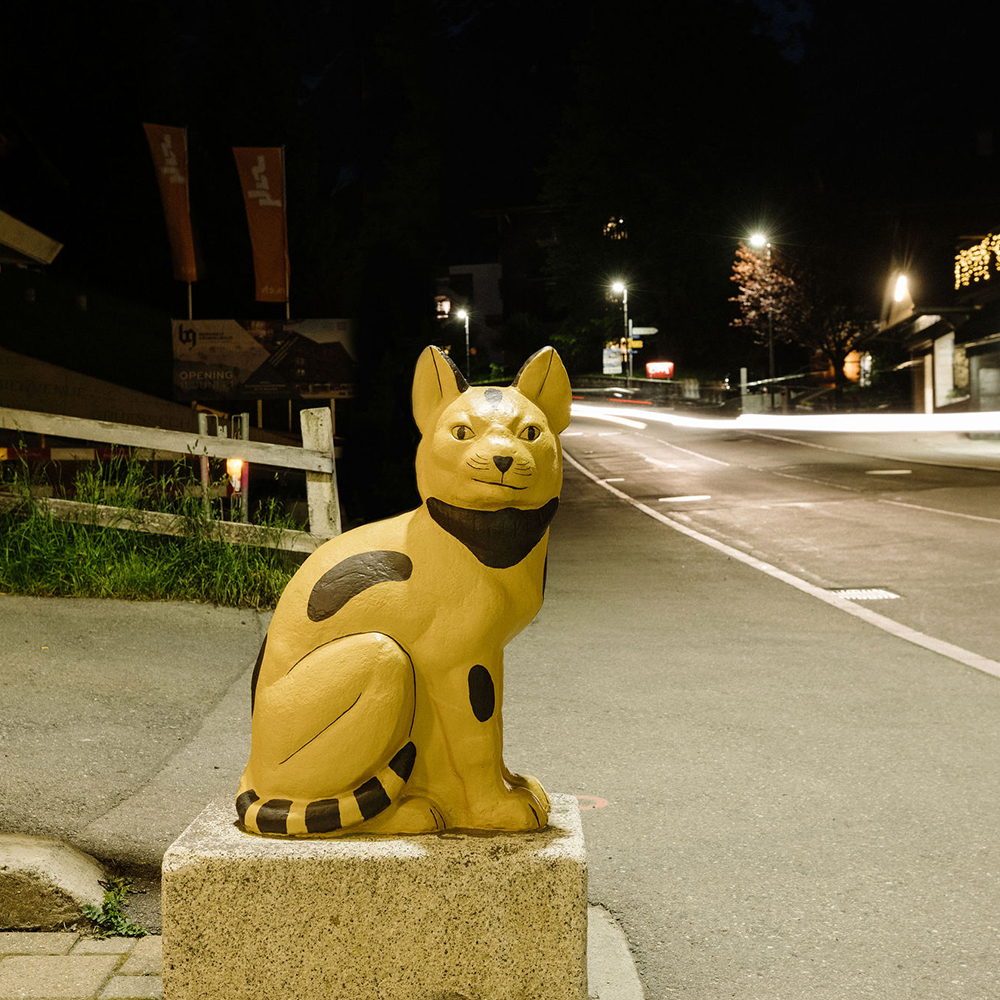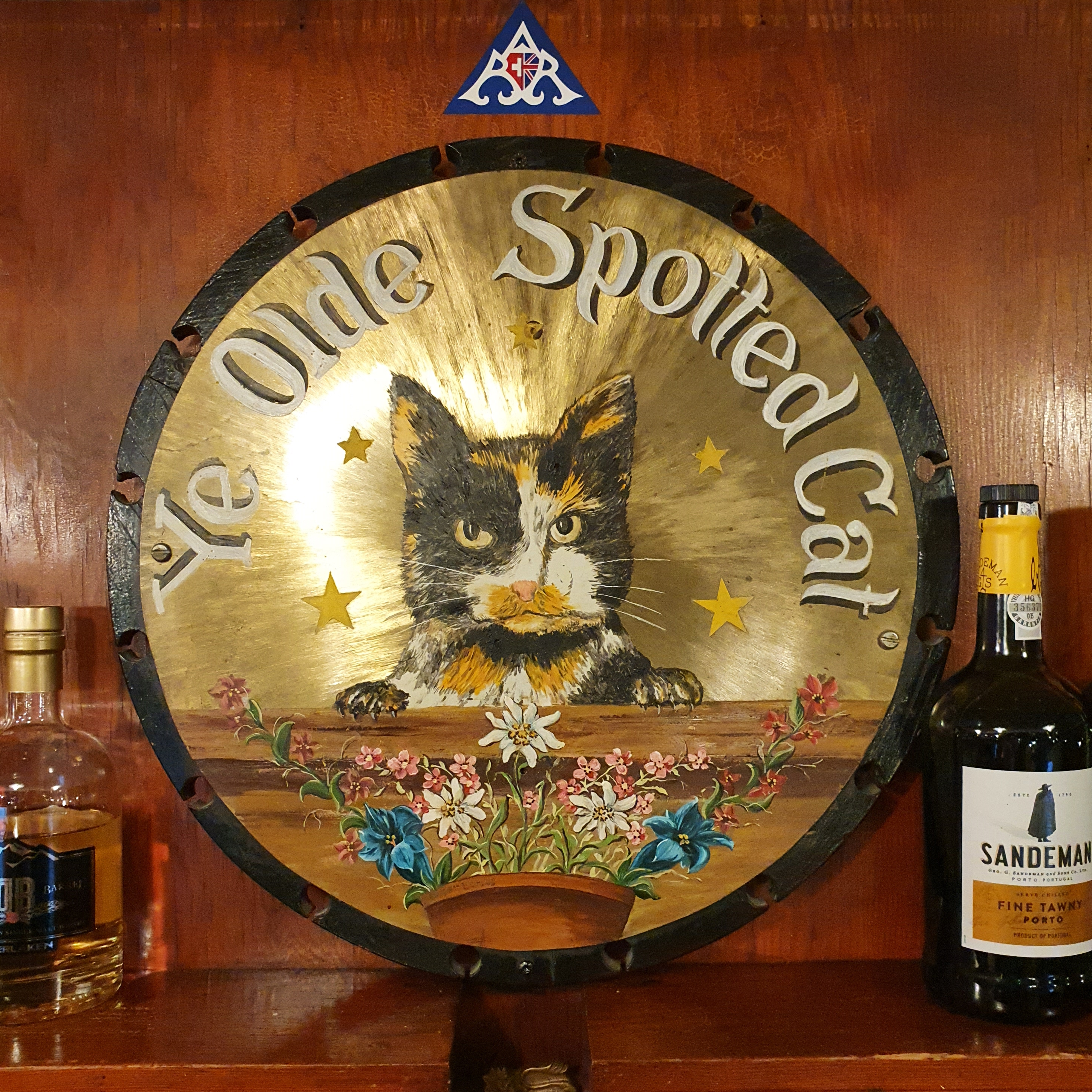 The bar –
Ye Olde Spotted Cat
The legendary stone cat by the front door goes with the Pinte as Grindel goes with Wald. It is said that touching it brings you luck. This is where the people of the village meet after an eventful day, as the sun goes down and the moon rises in the night sky. Stories are told, old friends are greeted warmly and new friendships are forged.
The history –
a Grindelwald legend
The Pinte owes its name to its burly original host, Fritz Bohren. "Pintefritz" first became host in 1888. With a glint in his eye, a cheroot in the corner of his mouth and a flat cap perched on his head, he took very good care of his guests. He would give soaked travellers grog, dry clothes and a friendly word or two.